PH awareness month 2020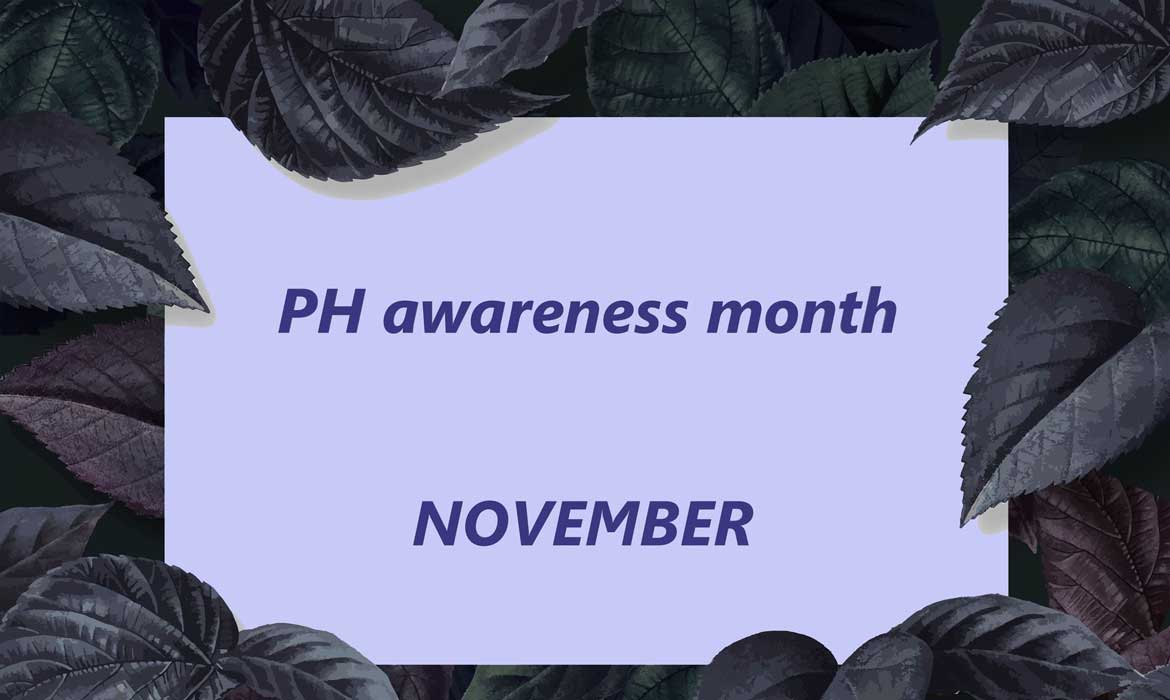 PHA Europe and its members were (and are being) very busy in the PH awareness month, in November.
Unfortunately, the second wave of COVID-19 arrived to Europe: lots of countries have already introduced various measures during autumn. We could not hold our long-awaited face-to-face Annual Pulmonary Hypertension Conference (APHEC), so we thought we could kick-off the awareness month on the 2nd of November with an informal round-up with our members focusing on COVID-19 and its effects. In preparation for the meeting we received valuable responses to our mini COVID-19 survey: we collected responses about how patients/carers and patient leaders are impacted by the pandemic. Despite the detrimental effects of COVID, we had a nice chat in a very good mood and learnt a lot about the situation in various countries.
A breathtaking journey took place also in November. Brave "sailors" from Croatia crossed the 650 km of the Adriatic coast in a canoe, ate 35 kg of meat, 180 eggs, and over 50 kg of various vegetables in 6.5 days at an average speed of 9.5 km / h. The rowers were followed by the RTL television team from beginning to the end on their adventure, which we symbolically called Breathless Adriatic adventure.
From island to island, they docked in certain locations every night, appeared live on RTL TV, but also in the local media who welcomed them and took statements about their crazy venture, and were even more surprised that bearded and muscular men gave statements with their lips painted blue.
You can follow their journey on the video below: https://www.phaeurope.org/#breathless-over-the-adriatic and our members are busy to deliver the subtitle to the video in your local language.
A COVID-19 awareness campaign was run in November in collaboration with Slovenian PH association: we searched for quotes and thoughts around COVID. You can learn more about this campaign, browse amongst the quotes and watch interesting videos from here.
Following long discussions, we managed to deliver our patient journey in collaboration with EURORDIS and ERN-Lung in November. It is an important, useful and informative document to map the whole journey PH patients are facing: from the first symptoms through the diagnosis and care. On the other hand, it is practical advocacy tool: it helps understand for other stakeholders the different stages and identify the hurdles and obstacles, which could be adverted to ensure a smoother pathway. The translation of the patient journey is ongoing and we are planning to print it in various local languages. You can learn more about it at here.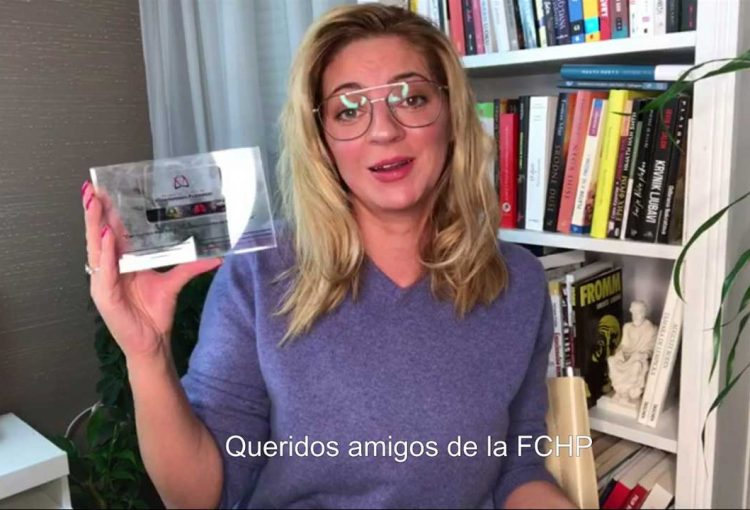 Our members are very active in the awareness month. We cannot count the different initiatives, but in Spain, for instance, a virtual gala dinner was organized by FCHP and PHA Europe was awarded for humanity and patient care – Danijela Pesic, the president of PHA Europe handed over the award.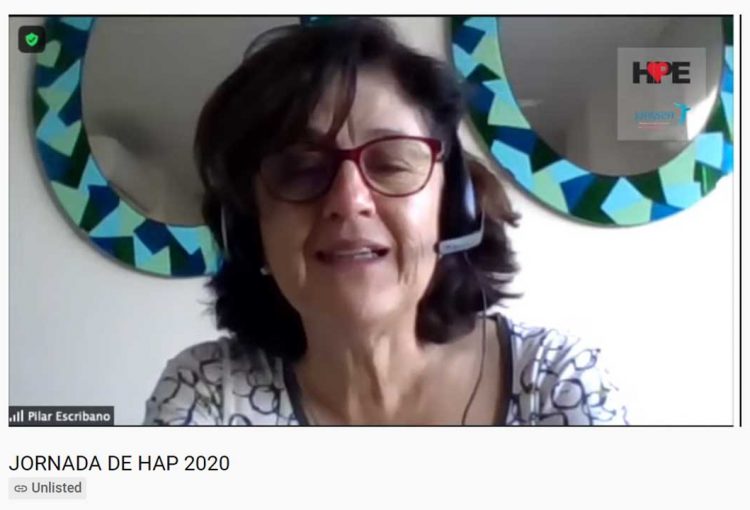 Also in Spain a virtual PH conference was organized by HPE with a number of PH experts. On 30 November, on the occasion of Pulmonary Hypertension Awareness Month, they organized their "3rd Pulmonary Hypertension Conference for Patients, Families and Professionals, in virtual format", with the social support of the pneumology and thoracic surgery society SEPAR.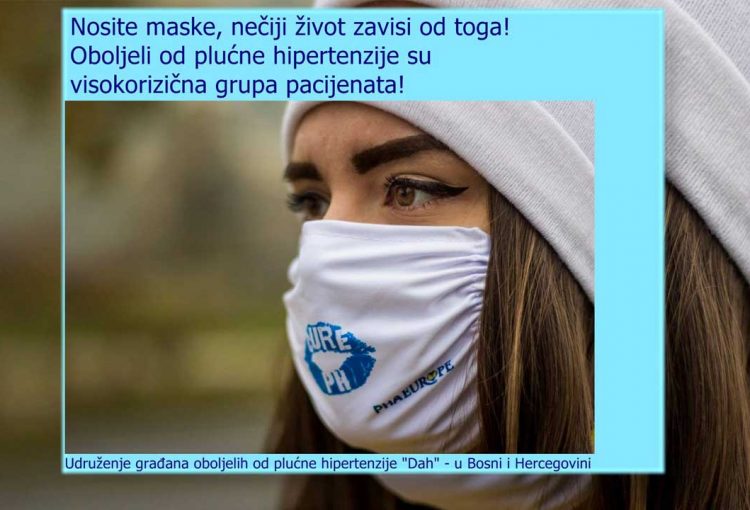 In Bosnia and Herzegovina a short video and couple of photos were made with the clear message of wearing a mask: "Patients with pulmonary hypertension represent a risk group of the population. I'm wearing a mask! Let's be responsible! Let's save ourselves, but also them."
The video and photos were taken in Sarajevo in order to point out the importance of respecting WHO measures during the COVID-19 pandemic, but also the obligation to protect patients with pulmonary hypertension, as well as all other chronic patients.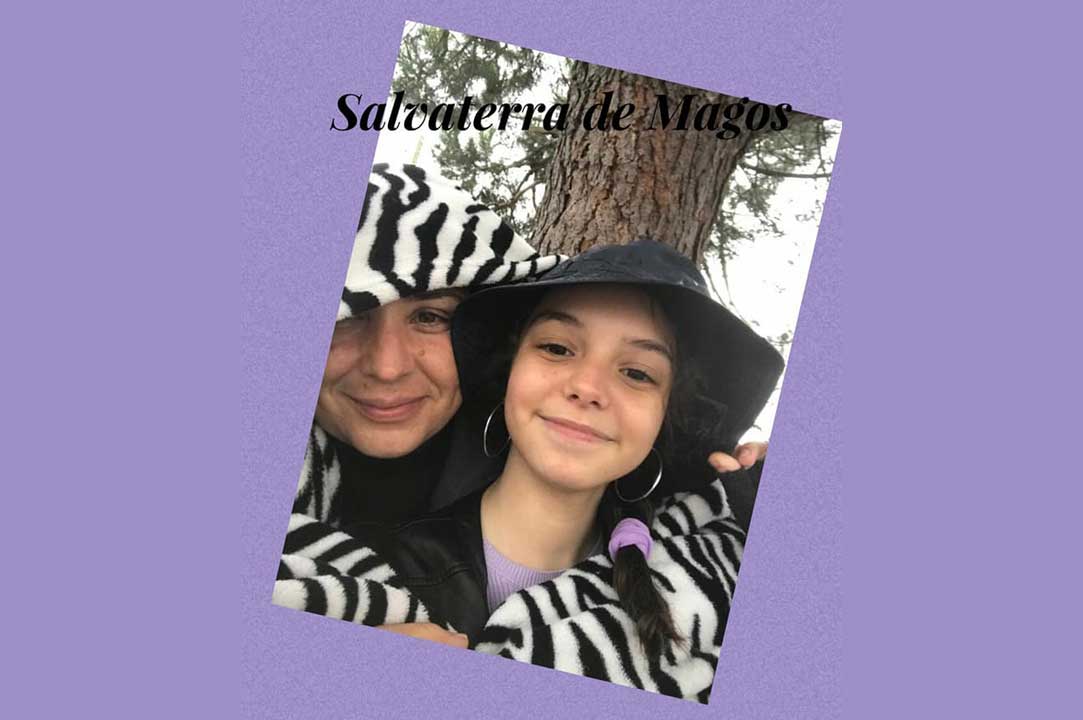 PHA Portugal, for instance, joined an Awareness Group for Cardiac Diseases and organized "S+S Walking for Hope" What does it mean?
It was a SOLITARY walk (to avoid crowds), where you could walk alone or with a maximum of 2 people. It was also a SOLIDARY walk, because for each kilometer traveled people are donating 1 euro to PHA Portugal.