ERS Statement on CTEPH is published!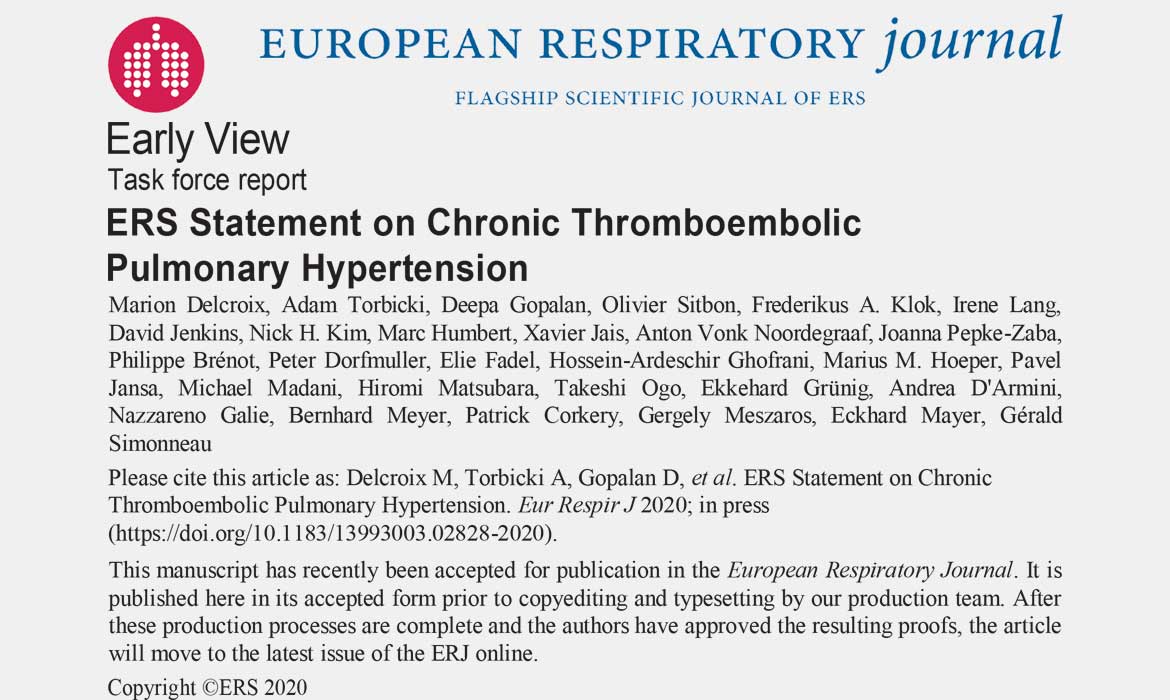 The ERS Statement on Chronic Thromboembolic Pulmonary Hypertension (CTEPH) has now been published online in the European Respiratory Journal (ERJ) as an early view.
This paper aims to summarize the most recent developments in the field of CTEPH. We were invited to represent the patient perspective and contribute to the paper as a co-author.