Mariposa Journal

Summary of the 2023 World PH Day activities
Read more
Annual Pulmonary Hypertension European Conference (APHEC) 2022
PHA Europe has run an annual conference for many years in a row
We call it APHEC (Annual PH European Conference).
Learn more
Ongoing Clinical trials

Learn more
Call to action launch event in the European Parliament

Learn more
Pulmonary Hypertension Global Patient Survey
Are you a patient living with pulmonary hypertension? Do you care for someone who is?
Read more
Breathe Vision for 2030

The Breathe Vision is a collective initiative driven by European level patient groups and respiratory societies collaborating for better respiratory health care and protection of our lungs.
Learn more
Welcome to the PHA Europe Website
This website is for anyone who suffers from Pulmonary Hypertension (PH) as well as their friends and family. Here you will find information about the condition, as well about the PHA Europe organisation.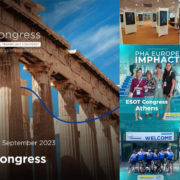 Alliance Networks Patient Inclusive Activities at ESOT Congress 2023 in Athens.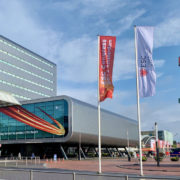 The European Society of Cardiology (ESC) convened its annual congress in Amsterdam from August 25th
Welcome to the summer edition of our magazine Mariposa. This edition is mainly dedicated to
Everything was great, just a few multimedia issues. Doctors have provided a lot of interesting, relevant information. I also liked the news from representatives of drug manufacturers. I didn't really like the election. (…) I believe that at least a few candidates must apply for each position.
The most valuable thing I can do for our organization is to compare the level of patient care with other European countries. This happens every year at the annual meeting of PH Europa! The relationships and friendships that emerge during the forum are unique and remain over time. It's great to be a part of this family!
Bulgaria (PHA)
APHEC 2019
"nothing starts from nothing"; it was wonderful: the annual meeting, guests and members of associations; every year we learn new things.
APHEC was time to start again. The family reborn, a new cycle begins. It's not time to give up but bring strengths together.
we have experienced this year's APHEC as a reunion (…) and together we stand stronger (…)
Atmosphere was fantastic, optimistic and relaxed. The amount of lectures was just right, we have enough time to rest.
Reunion of all the honorable PHA Europe members, placed on our very first fundamentals reminded me that a strong organisation is solely and exclusively the one which purpose is equality and full understanding to anyone.
"(…)deep gratitude to the organizers of the conference for the rich and fruitful program, its high professional level and the relevance of the topics(…)
PHA Europe Makes Strength
OUR SPONSORS AND PARTNERS ARE FROM ALL OVER THE WORLD