World Pulmonary Hypertension Day 2018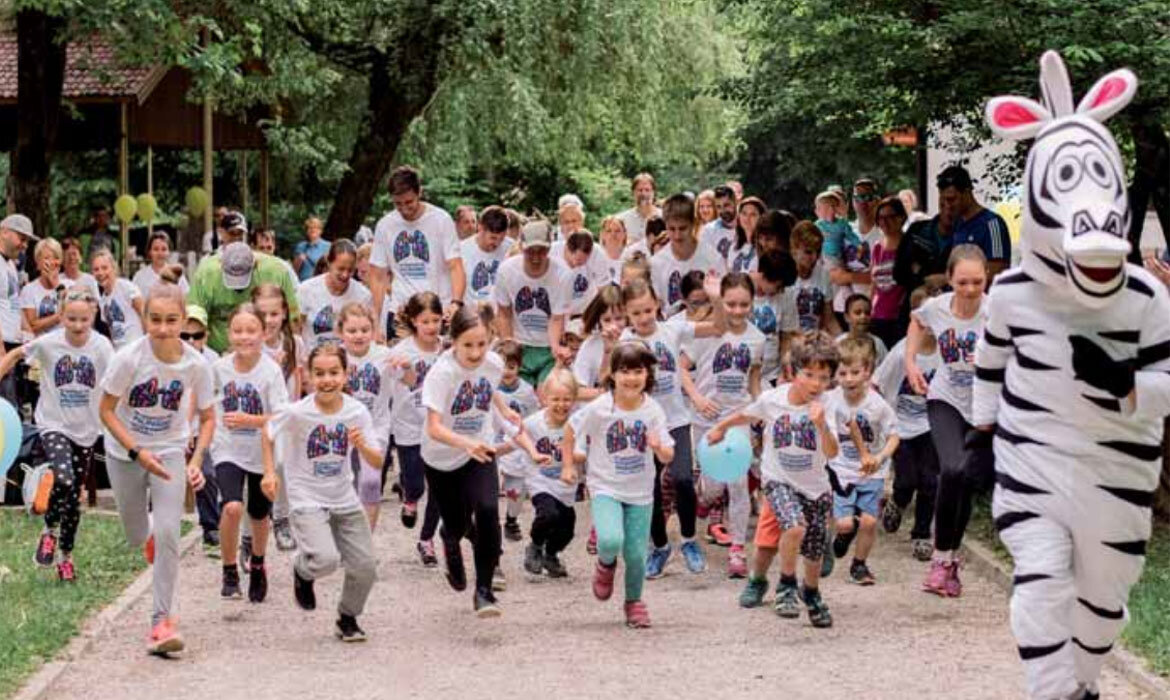 On the 5th May of 2018, we showed the international community what it is like to live with PH, continuing with our successful "Get breathless for PH" campaign. Healthy people were encouraged to take part in high-energy sports and activities to get breathless, driving awareness of what it is like for people with PH who struggle to breathe. Our aim is to highlight the challenges faced by people living with PH, ensure they get a fast and accurate diagnosis, and ultimately receive appropriate treatment that provides relief from their symptoms. For the second year in a row, PHA Europe continued to align its WPHD activities across with patient associations from the USA and Latin America, expanding awareness of PH across the globe. This international collaboration allows us to combine expertise and resources, reaching more and more people. An example of this successful collaboration was apparent with the Thunderclap campaign. Over 800 supporters signed up to post the same coordinated WPHD message through social media at the same time, and it reached almost 4.4 million people in 300 cities across 53 countries. Local organisations in Europe contributed to the success of this campaign by reaching out to global healthcare organizations, patient groups, large industry and sports clubs for their help. This was a huge boost from last year when we reached 2.5 million people worldwide. An extraordinary campaign, I think you will agree! In Europe, 31 of our hardworking local organizations arranged more than 60 events that were attended by over 40.000 people. Individuals, teams and societies got involved wherever and however they could, creating new opportunities to increase recognition of PH.
Events ranged from incredibly personal challenges to community outreach projects, from conquering mountain peaks to a charity market. To name just a few… In Serbia, approximately 70 pilgrims spent just over one week walking to Fatima wearing the PH awareness logo, distributing hundreds of PH and CTEPH flyers in cities and villages as they went. The President of PHA Bulgaria – a CTEPH patient postpulmonary endarteractomy surgery – pushed another PH patient in a wheelchair to complete a 5 km race. Our Spanish friends held multiple events attended by over 11.000 people, including a Rhythmic Gymnastics competition, as well as a Comedian's Gala. In Latvia, 1.7 million TV viewers saw news reports about PH, consisting of cardiologists and prominent politicians, and including the Latvian Prime Minister. PH Israel sponsored one of their top-rated football teams, who wore WPHD T-shirts during matches, and an advertising board placed in the stadium with an explanation of PH was announced at every game (I'm sure it brought them luck as they have reached the finals).
In total, the different European activities have generated 337 pieces of media to date, including over 1.805 print articles, 32 tv clips, 24 radio announcements and 95 pieces of online media. PHA Europe associations used the hashtag #WorldPHDay nearly 2.000 times on social media. Our message is reaching millions of people, driving awareness of the devastating nature of PH and mobilizing support for those affected. Building on the success of 2017, WPHD 2018 continued to broaden our exposure with specific social media campaigns. This year we ran a series of Facebook adverts with key word targeting, driving people to learn more by clicking through to different PH websites. The adverts received over 6 million views, reaching almost 1.5 million people, with over 150.000 people clicking on the adverts to find out more about PH. This year's WPHD also featured two new initiatives, the first of which was a contest for best WPHD photo. Many associations submitted their photos and an external jury, consisting of top physicians, chose the best one.
We also had an interesting webinar about CTEPH, with leading expert Prof. Marion Delcroix, a patient testimonial from Patrick Corkery, and information about how ERN-Lung works from Gergely Meszaros. The success of WHPD 2018 is a result of collaboration and sharing best practice among our many members. It is amazing to see so many people working together to build one important day that is felt around the world.