World Pulmonary Hypertension Day 2016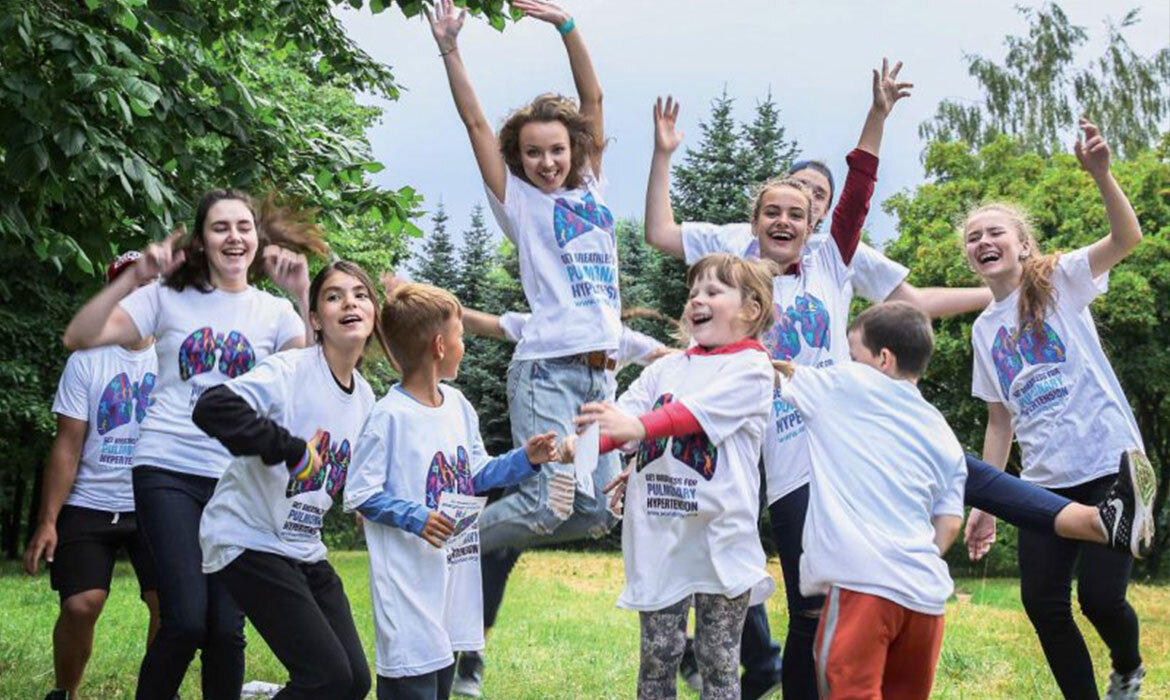 In 2016 more countries than ever participated in World Pulmonary Hypertension Day (WPHD), with each patient association hosting inspiring events to show their support for patients around the world. 30 European PH patient associations held 'Get Breathless for PH' and #BreathofSuccess activities this year! The innovative events ranged from a Viking Splash Bus tour around Dublin to an international backwards sporting event in Oslo. To help us raise awareness and fly the flag for PH patients around the world, our member associations enlisted the support of world famous figures from the participating countries. In Bulgaria alone, we were lucky enough to have soprano Christina Angelakova as well as the Minister of Health Petar Moskov and the Minister for Sports Krasen Kralev.
(Click on the image to see gallery)
To help the patient associations share their message of hope, we developed 'Get Breathless for PH' and #BreathofSuccess customizable e-postcards and made them available to download from the PHA Europe website. Over 200 people downloaded the e-postcards, to raise awareness of PH in their own countries.
For the first time ever, we launched two Thunderclap social media campaigns on 5th May: one sharing a message globally from PHA Europe and the second coming from the Latin American PH Society. An amazing 457 supporters signed up to send out a coordinated WPHD message in Europe, which read: "I am supporting #WPHD May 5 to show solidarity with pulmonary hypertension patients who struggle to breathe". This message achieved a social reach of 533.069 people. A further 500 people supported the WPHD Latin American PH Society Thunderclap, which reached an amazing 2.473.423 people. In total, these inspirational messages reached over 3 million people around the world, a fantastic result!
This year, PHA Europe took its first step into digital communication, by speaking to the PH audience via Facebook. We were able to identify those who were already having conversations about PH and provide them with more information on how they could be part of WPHD. Over 4 million people saw our adverts, which encouraged over 35.000 people to visit the pages of local patient associations to learn more about our activities.
As a result of the great work of our member associations, so far, in Europe alone, we have generated an impressive 218 press and online articles, 106 TV broadcasts and 20 radio broadcasts, across 23 countries. The PHA Europe website saw a high rise in engagement between April and July, including over 6.000 people visiting the website for more information and over 7.000 visits to the 'What is CTEPH' page after viewing the PHA Europe Facebook page on their mobile. The PHA Europe Facebook page saw even better results, with the Facebook content reaching over half a million people and over 5.000 people liking, sharing or commenting on the WPHD posts. As a result, the PHA Europe Facebook page now has an impressive 8.809 likes – a great result.
WPHD activities also took place in Australia, Asia, North and South America, so that in total 47 patient associations across all continents contributed to spreading awareness!
A very big thank you to all those who helped make this WPHD the most successful yet.