Lung Diseases and COVID-19 Online Congress for the Public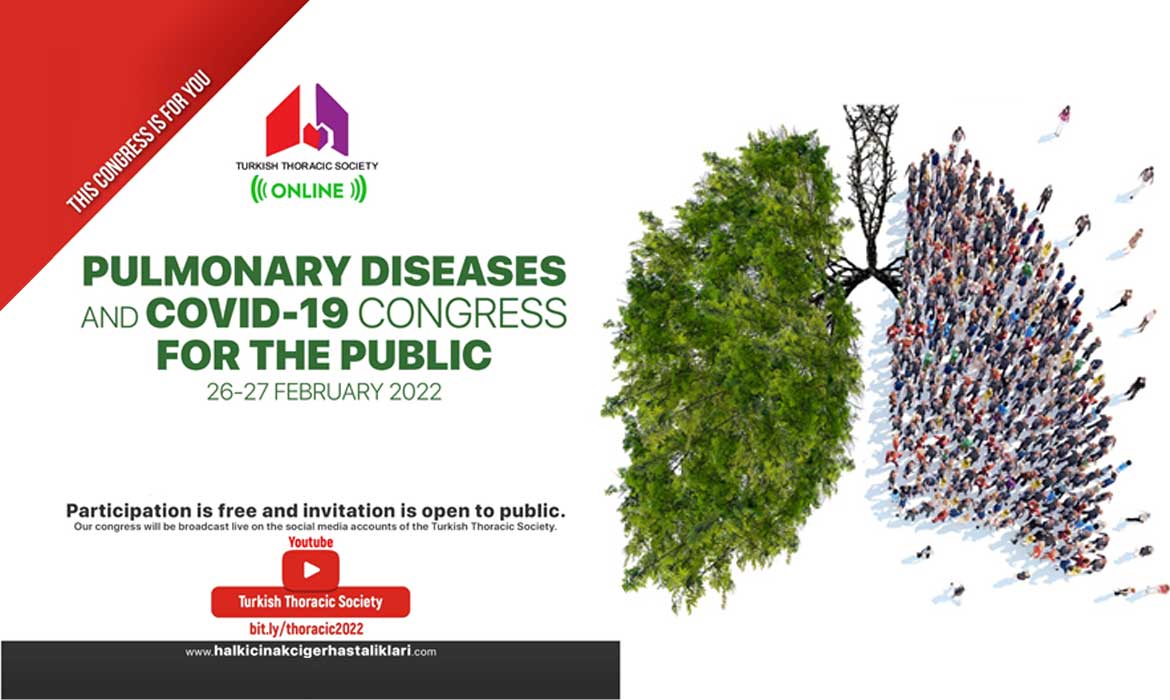 The Congress is organized by theTurkish Thoracic Society and will take place on February 26th and 27th, 2022, between 12:00-18:00 Turkish time (10 am- 4 pm CET).
There will be a total of 24 sessions, each lasting for half an hour – detailed program is available from here.
Within the scope of this congress; the community (including our patients and/or their relatives) will have the opportunity to access the most up-to-date and accurate information about lung diseases and COVID, as well as to ask live questions. It can be nice chance actually for people with concerns about applying to the hospitals due to the pandemic
The accompanying program summarizes the rich content of the "Online- Lung Diseases and COVID-19 Congress for the Public", which will be discussed mainly by specialists on topics and be aired live in Turkish via the Turkish Thoracic Society's social media accounts (YouTube, Facebook, and Instagram). Additionally, it will be possible to follow this congress with simultaneous English translation via another YouTube channel called as "Turkish Thoracic Society" (https://youtube.com/channel/UCKTRq9lVwM-oTD2rOW1B7rQ ).
More information available from here.