ERS Vision Live: Living with rare respiratory diseases through the COVID-19 pandemic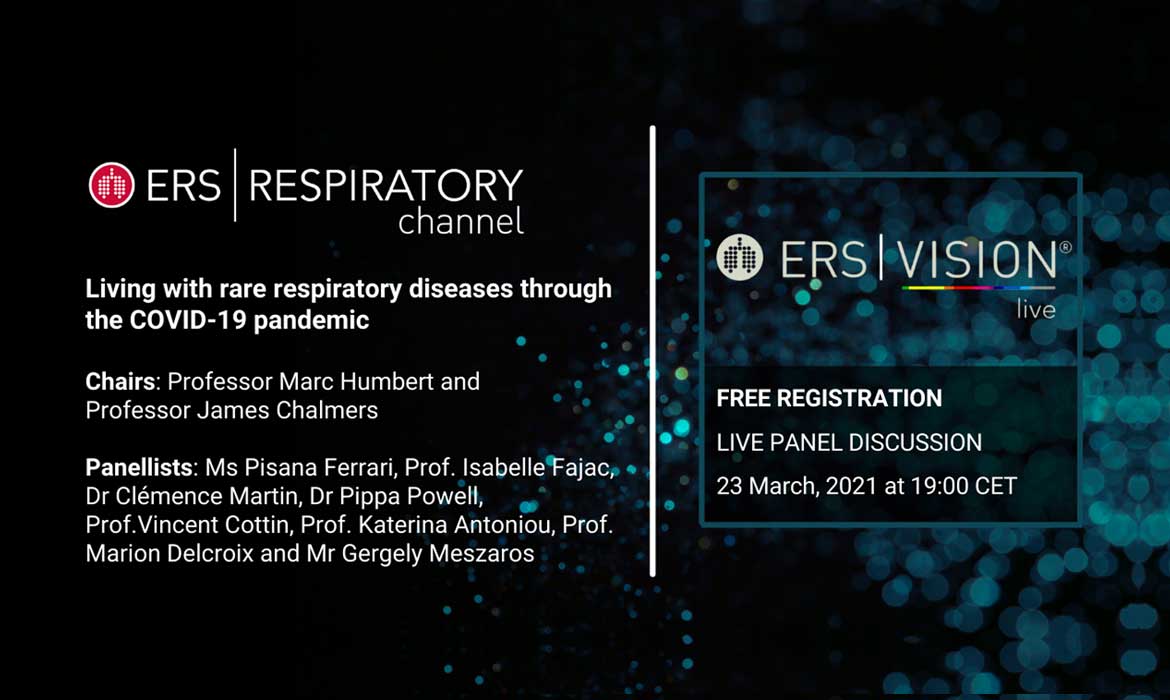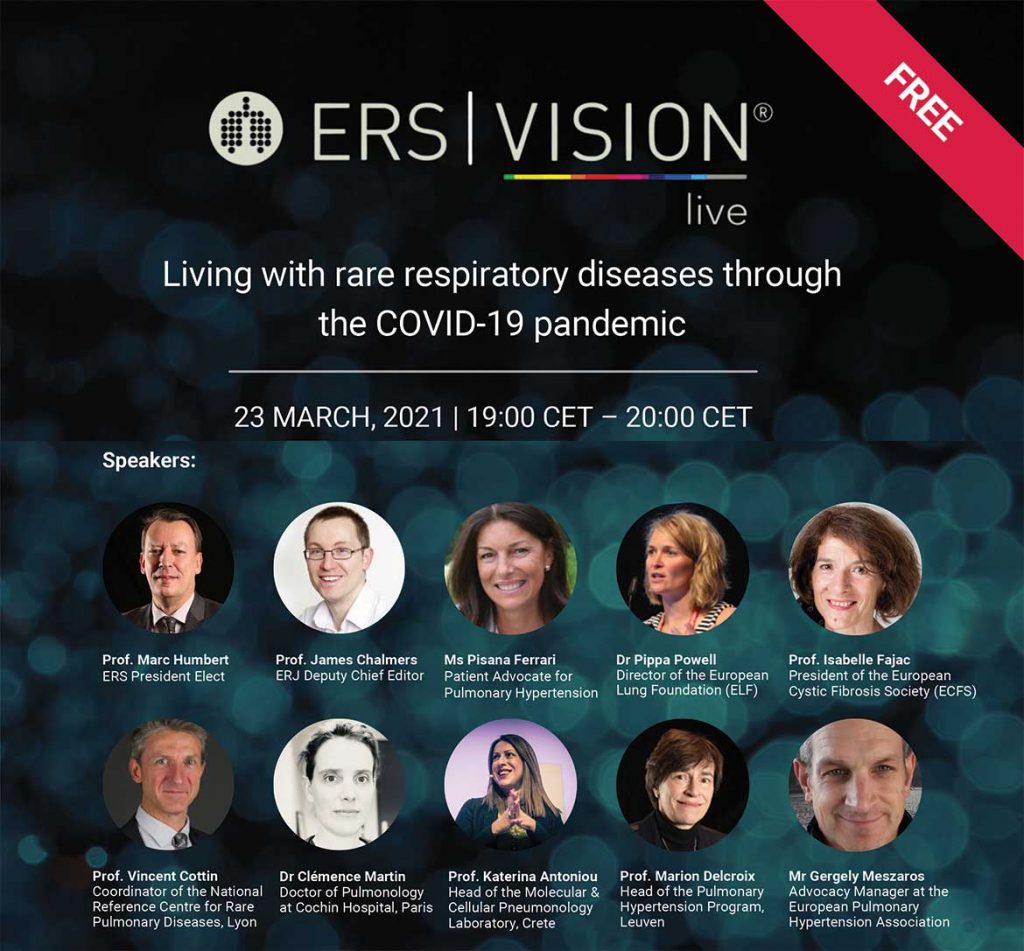 The European Respiratory Society (ERS) works with leaders in respiratory education to assess training and development needs and identify appropriate teaching and learning methods. As a result of this work "ERS Vision Live" series have been launched with the aim of covering the latest advances in respiratory medicine and support health professionals to continually improve their practice.
The second event of these live panel discussions will be broadcasted on the 23rd of March, 2021 and will focus on the experiences and learnings of specialists and patients in the fields of IPF, pulmonary hypertension, cystic fibrosis and bronchiectasis since the emergence of COVID-19.
PHA Europe as a patient organization was invited to this panel.
The discussion areas will include:
How the pandemic has affected follow-up and highly specialised care; a patient's perspective.
The results of a survey on French cystic fibrosis patients with COVID-19.
Recent events in non-cystic fibrosis bronchiectasis.
The severity and outcomes of COVID-19 in patients with IPF.
The impact of COVID-19 infection in patients with rare forms of pulmonary hypertension.
The COVID-19 has changed everyone's life and surveys with the involvement of PHA Europe aimed to map how the pandemic has affected a vulnerable group of patients, those who are living with pulmonary hypertension. It is a privilege to represent the patients' voice in this interesting talk and to give insight how the healthcare systems coped with and patients handled these unprecedented times. – Gergely Meszaros
The event is free, but registration is needed at https://www.ersnet.org/events/living-with-rare-respiratory-diseases-through-the-covid-19-pandemic/