Mariposa Journal – 2016 Winter N.17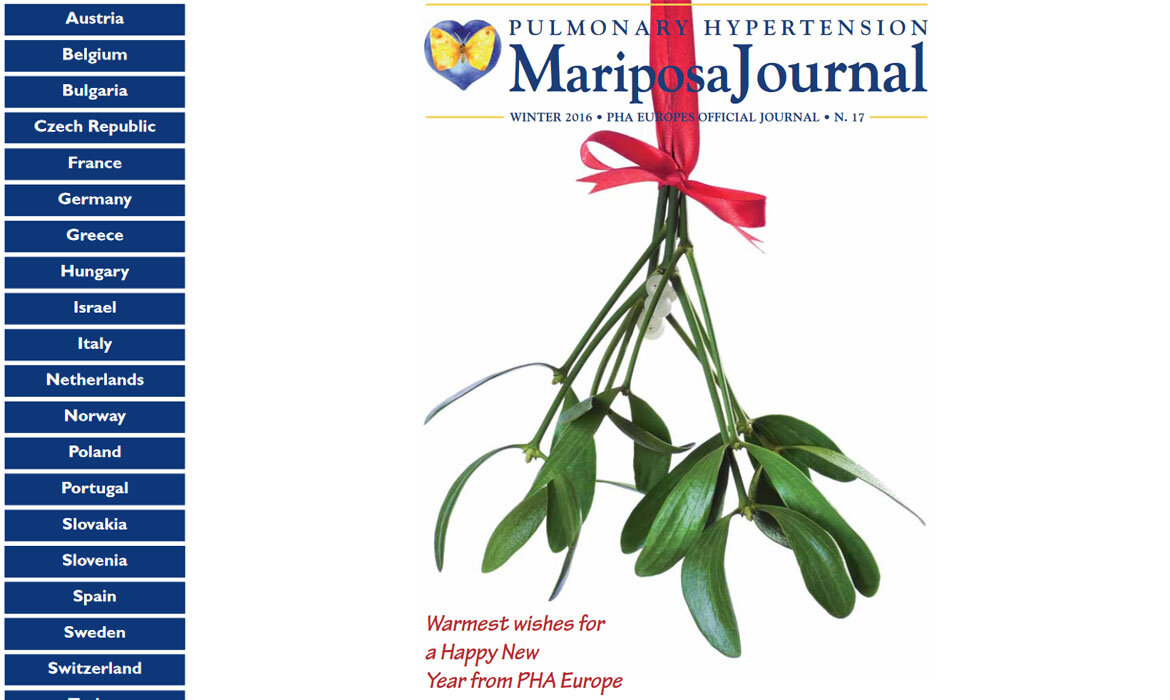 Dear members, friends and supporters,
The year has just come to an end and we are very proud to present a summary of PHA Europe's main activities and achievements in 2016 in this edition of the Mariposa Journal. It has been another very productive year for PHA Europe and its members, with many successful awareness and advocacy initiatives, conducted both at European and national levels. We are also delighted to have been able to reach out to pulmonary hypertension (PH) patients in countries where no patient associations previously existed. As a result of our encouragement and support, the European PH community is continuing to expand!