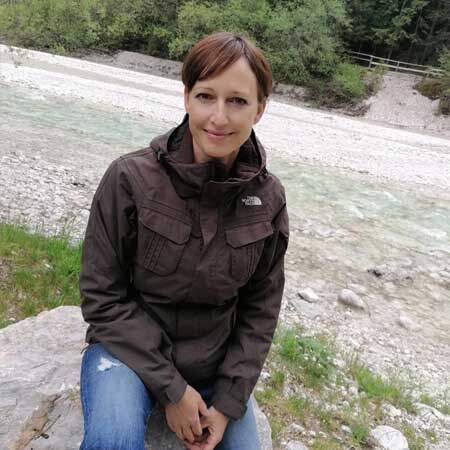 Tadeja Ravnik
Vice Treasurer
Education
Economics and gained professional experience in the sales department
Born in October 3th, 1976
Lives in Ljubljana, Slovenia
EDUCATION AND PROFESIONAL EXPERIENCE
I graduated in economics and gained professional experience in the sales department, the marketing department and public relations while studying. After I graduated, I took a job as a sales manager. Later I transferred to the marketing department.
MOTIVATION FOR APPLAYING
I was diagnosed with PH soon after the birth of my daughter in 2009. After some difficult years, I joined the Pulmonary hypertension association in Slovenia, where I met wonderful and very positive people that became really good friends of mine. This really had a positive influence on me, on the way I looked at my disease and how to cope with it. The Slovenian association is a member of PHAE. As president of the association I had many opportunities to take part in a few annual pulmonary hypertension conferences, where I was amazed with PHA Europs mission, work ethic and accomplishments. This motivated me to become part of the movement to improve patients lives, no matter the country they are coming from.
PHA EUROPE POSITIONS
In 2016 I was chosen for the Vice secretary of the PHAE board. Despite the fact that I had a heart transplantation in April 2018, I decided to candidate for the Board position again. This time for Vise Treasure in PHAE. I plan to continue to listen and to speak for those who can not and I promise to help the PHAE union to grow and make changes in all countries, especially in the ones where regular treatment for PH patients is still a struggle.