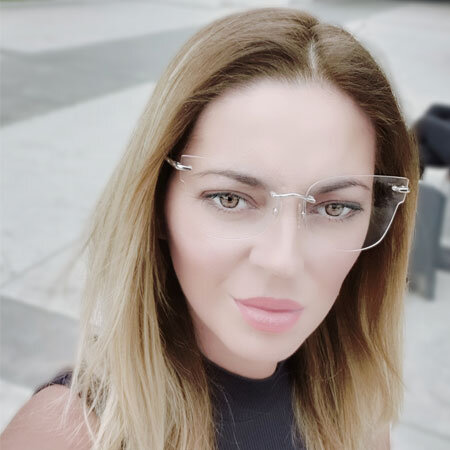 Danijela Pesic
Vice Secretary
Danijela Pešić, also known under her nom de plume name as Danijela Knez, is a writer. She's born on April 15th. Until now, she has published six novels and is preparing her seventh novel. She is the founder of an organization that is fighting for a better position, quality care and support of persons affected by pulmonary arterial hypertension, an ailment she is fighting her entire life.
She is former vice president of the National organization for rare diseases od Serbia (NORBS).
She is also a founder and the president of Inspired by HOPE team with over 50 volunteers and over 250 professional athletes raising awareness of pulmonary hypertension worldwide. A dedicated volunteer in the field of humanitarian work, ecology and a healthy lifestyle.
Editor in chief and a founder of magazine Art Provocator (a magazine which covered topics of art, society, ecology, and science).
Recipient of the annual award for exceptional contribution and improvement of the position of persons with rare diseases granted by NORBS.
Lecturer and a speaker at the world congresses across America and Europe dedicated to pulmonary hypertension, where she represented Serbia, in front of more than 80 countries of the world.
She was born in Aleksinac. Lives and works in Belgrade, Serbia.